Driveway Cleaning
from Easy Clean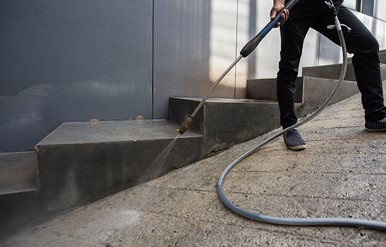 Driveways are often the welcome mat to our homes, but they also see a lot of use and weather.  This can mean they start to look shabby, discoloured or stained and this ruins the appearance of the front of the property.  Here at Easy Clean, we offer driveway cleaning for all kinds of driveway and have a quick and efficient service that uses almost no chemicals.
If you have stains on your driveway, problems with moss or lichen or simply that the driveway material is no longer looking as fresh as it did, we can visit with our power washers and improve the appearance.  We also offer cleaning services for paths, fences and walls and even garden furniture so if you have areas around the home that need some power washer attention, then we can help with it all.
Our service is a cost effective way to restore the driveway of your home.  This is even more important if you are planning to sell the property as you want the driveway to look great in those estate agent shots.  So if your driveway isn't looking the way you want it to, then Contact Easy Clean Powerwashing to discuss your requirements..