Cladding Cleaning
from Easy Clean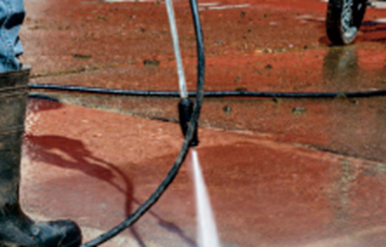 Cladding is applied to lots of types of buildings including homes and commercial properties.  It can be made from different materials including plastic, metal or even timber.  And while all are resistant to weather and stop the water from getting into the property, they can become discoloured or dirty-looking over time.
That's where Easy Clean's cladding cleaning comes in.  We can clean cladding of any kind on homes or commercial properties to help restore the look of the building's exterior.  We use a range of power washing equipment to ensure we can easily and safely clean the cladding on your property and also use as few chemicals as possible.
For commercial customers, we can arrange regular cleaning to ensure your business property keeps in top condition and makes that positive first impression on customers.  Or we can visit when needed on a schedule that works for you.
As well as cleaning cladding, we also offer a range of other power washing services.  So if you have a driveway, paths, patio, decking or walls around your home that need cleaning, we can organise a visit that will clean these along with cladding.  And for commercial customers, we can power wash the building walls, boundary walls, car parks, paths and other paved or concrete areas.
Contact Easy Clean Powerwashing to discuss your requirements.